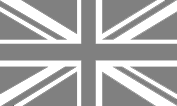 UK Based
Headquartered in the United Kingdom, we operate in one of the worlds leading economies, with access to expert skills and resources, a strong governance environment, and a truly global  business outlook.

World Class Technology
We incorporate some of the worlds latest technical innovations in our products, giving our customers access to cutting edge solutions and capabilities.
Proven Reliability
All our products and services are rigorously developed and robustly tested.

Customer Focus
We aim to provide outstanding customer focus and standards of service in all spheres of activity.  Our attention to detail and robust planning approach ensures safety, product performance and customer satisfaction is at the forefront of our thinking.
Daniel Ronen
Co-founder
One of the UK's leading experts in civil and humanitarian UAV applications.
His career has spanned a broad range of senior strategic and operational positions in the engineering, logistics and aerospace sectors, as well as commercial and non-commercial international relations.
Daniel has held postgraduate teaching and honorary research positions at some of Europe's leading Business Schools.  He maintains active research interests and is a regular conference and event speaker.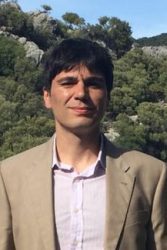 James Ronen
Co-founder
A former Senior Derivatives Trader with a leading investment bank, James's re-entry into engineering led him to become a leading innovator in civil UAV systems design.  In addition to technical and managerial skills, he brings specialist expertise in risk management and analytical methods.
He holds a Masters Degree in Engineering from the University of Nottingham.