Products
Aircraft and Support Equipment
The UAVAid Hansard Platform
The unique UAVAid platform provides users with a low cost / high performance aerial platform, with extended multi-role capabilities.
Available individually or operating in teams, the unique aircraft platform is partnered with cutting – edge equipment to provide users with exceptional flexibility of use and application.  The fixed-wing format provides extremely high reliability and speed, as well as high payload capacity and endurance.
The systems couple the latest advances in electronic processing, miniaturisation, communications and flight control, with proven, robust and rugged technology, to create a simple format, to provide next-generation reliability and flexibility, at break-through low cost.
For more information about the capabilities of the systems, please contact us using the links on this website.

Designed for the Developing World
UAVAid systems are optimised for use in remote and rural areas in the developing world or post large scale disaster zones.
The low maintenance requirements, non-specialised fuel requirements, high ruggedness and simple operator training programmes, allow local operators to successfully enjoy reliable and effective use for long periods in low-infrastructure environments.
Ground Facilities
Kept to a minimum, the limited ground facilities and infrastructure required for safe operations allow rapid setup in new areas, presenting users with a uniquely mobile, yet extremely long range  range capability.
Our launcher systems are based on proven technology, used and tested in the worlds harshest environments.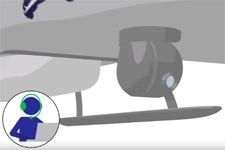 Live HD Aerial Video
High Definition camera(s) on the aircraft are capable of producing superb quality images and video, viewable by the operators in real time.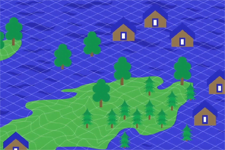 2D and 3D Mapping
Using the long range of the aircraft, large areas can be maped by both 2D and 3D digital formats, extremely quickly and cheaply.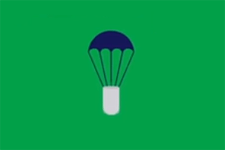 Aerial Delivery
With exceptional load carrying capacity and long range, the UAVAid platform is optimised to act as a logistics platform, capable of supporting entire regions with a 1 hour direct-delivery service.
Optimsed for 'resupply in the field', and delivery of packages to communities in remote and difficult to reach areas.
Delivery is made via parachute air-drop, ensuring that special ground clearances or landing facilities are not required.