As part of UAVaid's welcoming of new drone mapping capabilities to its fleet, Feb 2023 saw the team map the beautiful St. Austell Golf Course in Cornwall, England. The site is an 18 hole, 6,042 yard par 69 parkland course with wonderful countryside views, designed by James Braid. Working with the course management to plan and identify the best location to setup and fly from, the 35 hectare site was aerial mapped in high resolution without disturbance to the golfers in less than 1/2 hour.
Despite an early morning frost, by the afternoon the blue sky had helped clear the ground to provide the full colour aerial photographs with beautiful shades of green across the course, with all the details displayed in high-resolution from the drone.
The actual map achieved, scaled down for this web page, is shown below. The overall shape of the site is clearly visible, and when displayed in an appropriate viewer, a staggering level of detail can be seen.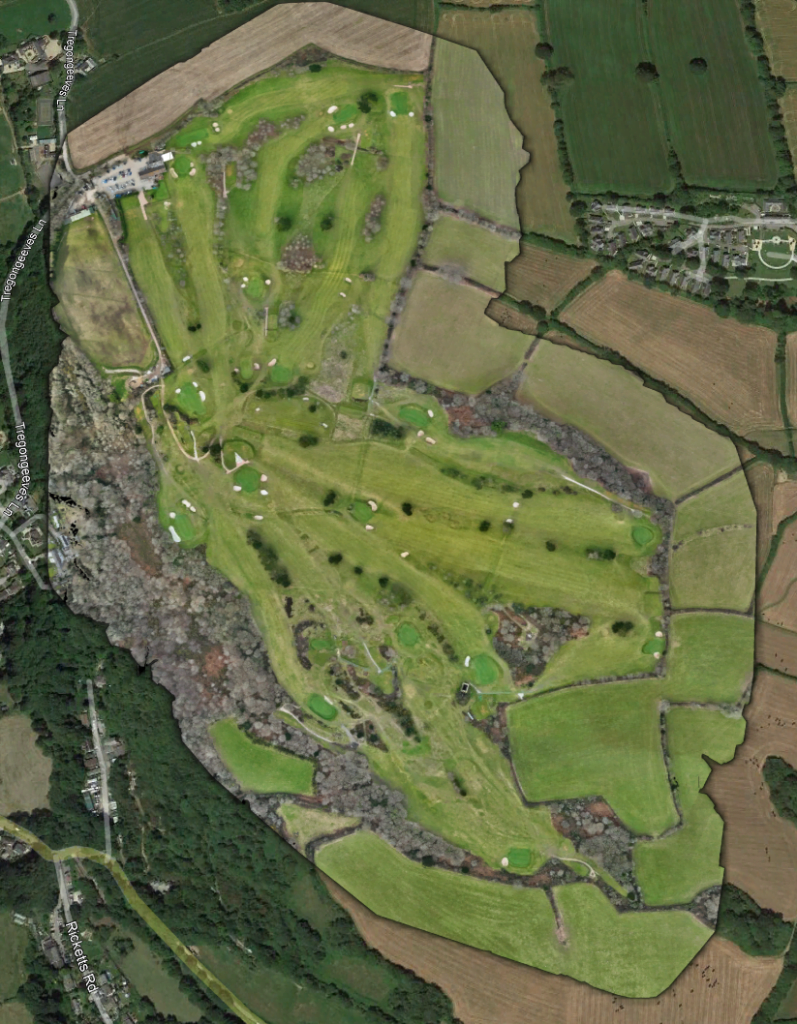 Additional high-accuracy was achieved using RTK positioning from a mobile RTK base station set up on the day. All flights were conducted with strict adherence to CAA regulations, and with minimal disruption to staff and golfers. We are grateful to the management team at St. Austell for their support in making it such an easy project with great results.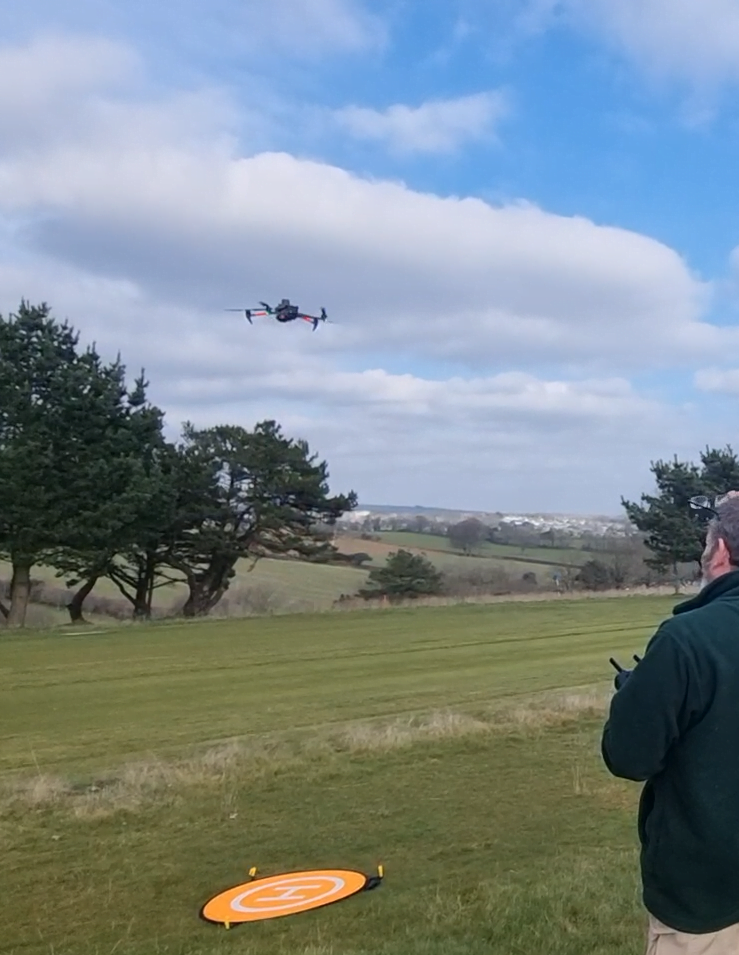 After the drone flight was complete, the mapping photos were loaded into a computer and processed using specialist software, to achieve both point clouds and the orthomosaic image.