Sierra Leone to trial breakthrough technology to restore 960,000 ha of self-financed tree cover
Freetown, 25 January 2023- A pilot project in Sierra Leone will use drone-based remote sensing and data management technologies to verify and monitor reforestation programmes. Deforestation remains a challenging problem, exemplified by Sierra Leone's loss of more than 30% of its tree cover since 2000 and scant funds with which to create new forests. At COP26, the Government of Sierra Leone committed to planting 25 million trees by 2030 over 960,000 HA.
"Our challenge in Sierra Leone is mitigating the already severe impact of climate change, without a means of covering the costs. It's an equation that means we need to pioneer technology that will sequester carbon in ways that access finance," said Environment Minister Foday Jaward.
Working closely with the Government, the UK-based not-for-profit organisation Crown Agents and UK-based drone specialist UAVaid are partnering with the UK Aid, as part of their Frontier Technologies programme, to explore technology to increase investor confidence in the community-based forest carbon market.
The project will run the pilot in north-eastern Sierra Leone, where the team has partnered with local conservation and community development organization, Tacugama Chimpanzee Sanctuary (TCS). It will apply new programmatic and technological approaches to support sustainable reforestation, linking local communities as custodians of the new forests they replant and advanced drone technology for monitoring, reporting and verification (MRV). With each planted tree geo-tagged and monitored by long range drones, the result will see a remotely accessible verification mechanism that that will end uncertainties that have marred investments in carbon offsets in rural Africa, where monitoring can be both costly and infrequent, making for challenges in visibility.
"Faced with a fragmented carbon-offset market, this is a transformative technology that will give us unprecedented access to the success of reforestation efforts over time. While use of remote sensing to determine land use is not new, the ability to track the status of individual trees will provide more accurate data to quantify the expected amount of carbon captured. It will provide stakeholders and investors with real time reporting on successes, payment benchmarks, and required operations and maintenance to sustain forest health," said Habiba Wurie, Country Director for Crown Agents in Sierra Leone.
Daniel Ronen, UAVaid co-founder said, "We see the integration of specialised drone technology and data fusion providing a solution to the challenges of reforestation verification and monitoring, with the potential to unlock large scale investment in replanting initiatives. In partnering with UKAid, Crown Agents and TCS on this ground-breaking initiative, we look forward to working to deliver a mechanism for sustainable investment into areas of rural Africa which will provide livelihoods as well as supporting global net-zero and COP goals."
Speaking to the longer-term benefits, Aram Kazandjian, Managing Consultant at TCS said, "It is exciting to support local forest custodianship in ways that provide built-in incentives to maintain the trees and livelihood alternatives to improve community well-being. Reforestation with remote communities also requires sustained management such as growth verification and relationship/capacity building. For this pilot, we will mobilise communities to identify and gather indigenous seeds, grow them to saplings in locally resourced nurseries, and train them as forest monitors and stewards."
Emma Spicer, Development Director at the British High Commission Sierra Leone said, "Globally, climate finance for reforestation exists, but it has not been unlocked to its full potential. In short, there is no guarantee that planted saplings won't be cut down for firewood too. This is where Project Sapling comes in – this project will test verification of reforestation initiatives, possibly unlocking financing to plant millions of trees in Sierra Leone and billions elsewhere in Africa, ensuring that communities will receive more income from a living than a dead tree.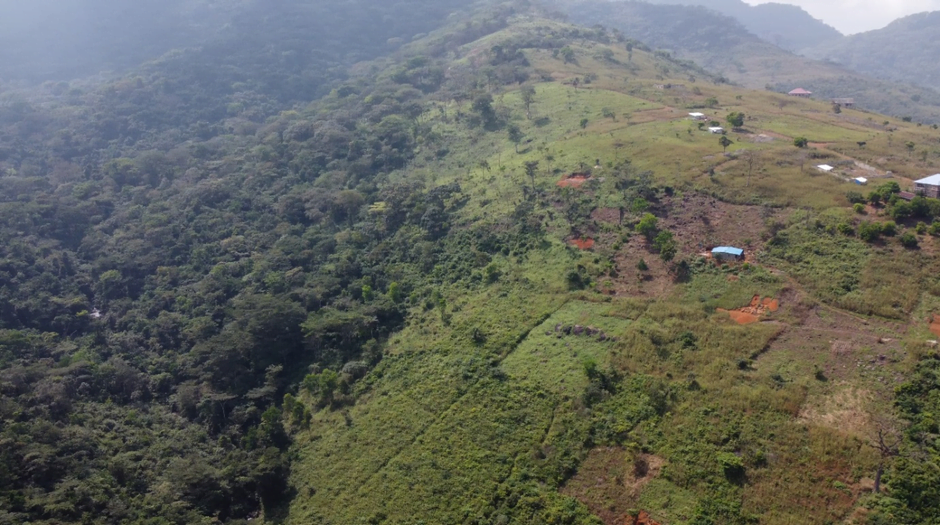 About Crown Agents:
Crown Agents is the UK not-for-profit international development company with decades of experience supporting governments, working in some of the most difficult contexts in the world and focusing on the most vulnerable in society. Crown Agents work reaches over 120 million people in 86 countries, with expertise in Procurement Reform, Public Sector Transformation, Humanitarian & Stabilisation, Last Mile Supply Chain, Health System Strengthening and Training & Professional Development.
About UAVAID:
UAVAid are a UK based developer and operator of Unmanned Aerial Systems 'drones.', specialising in systems optimised for operation in Global Development (GD) applications and remote and difficult to reach areas. Established in 2014, they operate a mixed fleet of BVLOS drones to provide mapping, surveillance, cargo delivery, technical development and data gathering services to a wide range of markets. Award winning UAVaid have completed projects in UK, EU, Malawi, and Sierra Leone and are actively engaged in cutting edge R&D to extend the safety and capabilities of unmanned aviation, working towards the use of drones becoming operationally mainstream and providing a bridging technology to those in challenging contexts.
About Tacugama Chimpanzee Sanctuary:
Tacugama Chimpanzee Sanctuary (TCS) was founded in 1995. Initially established to enforce wildlife laws and rescue and rehabilitate critically endangered orphaned Western chimpanzees, TCS has grown into a diverse organization engaging local communities and multidisciplinary stakeholders on conservation, eco-tourism, livelihoods programs, and chimpanzee rehabilitation. TCS leads the community engagement, development, and reforestation activities with a view to scale. https://www.tacugama.com/
About the Frontier Technologies Programme:
The Frontier Technologies Hub works with the UK Foreign Commonwealth and Development Office (FCDO) at the intersection of tech, innovation, and international development. Frontier Technology Livestreaming works with partners around the world to test and scale tech with the potential for positive social impact. To date, we've supported a portfolio of 38 pilots across 16 countries. The Frontier Technologies Hub is managed by three partners: Results for Development (R4D), DT Global, and Brink. It's funded by UK Aid from the UK Government.