UAVaid co-founder Daniel Ronen was invited to give a talk to pupils at Mill Hill School in NW London, about UAVaid's experiences in developing drones to deliver medicines to remote communities in Africa. Addressing an audience of approximately 300 GCSE and A level students, the talk aimed at providing context and real world examples of careers in STEM and other relevant subjects.
With many of the students considering their future options for when they complete their exams, this talk touched on how subjects such as Design & Technology, Anthropology, Geography and Computer Science can each play their part in understanding problems and helping to create innovations, such as drones, to solve them.
Daniel outlined the causes and consequences of the logistics challenges faced by remote communities and how UAVaid's technical development of drones fit in to helping to solve some of these problems. He also spoke about UAVaid's specific experiences of flying drones in Malawi and Sierra Leone, two of the world's most least developed nations.
As well as the session being interactive, the pupils watched videos and had the opportunity to ask questions.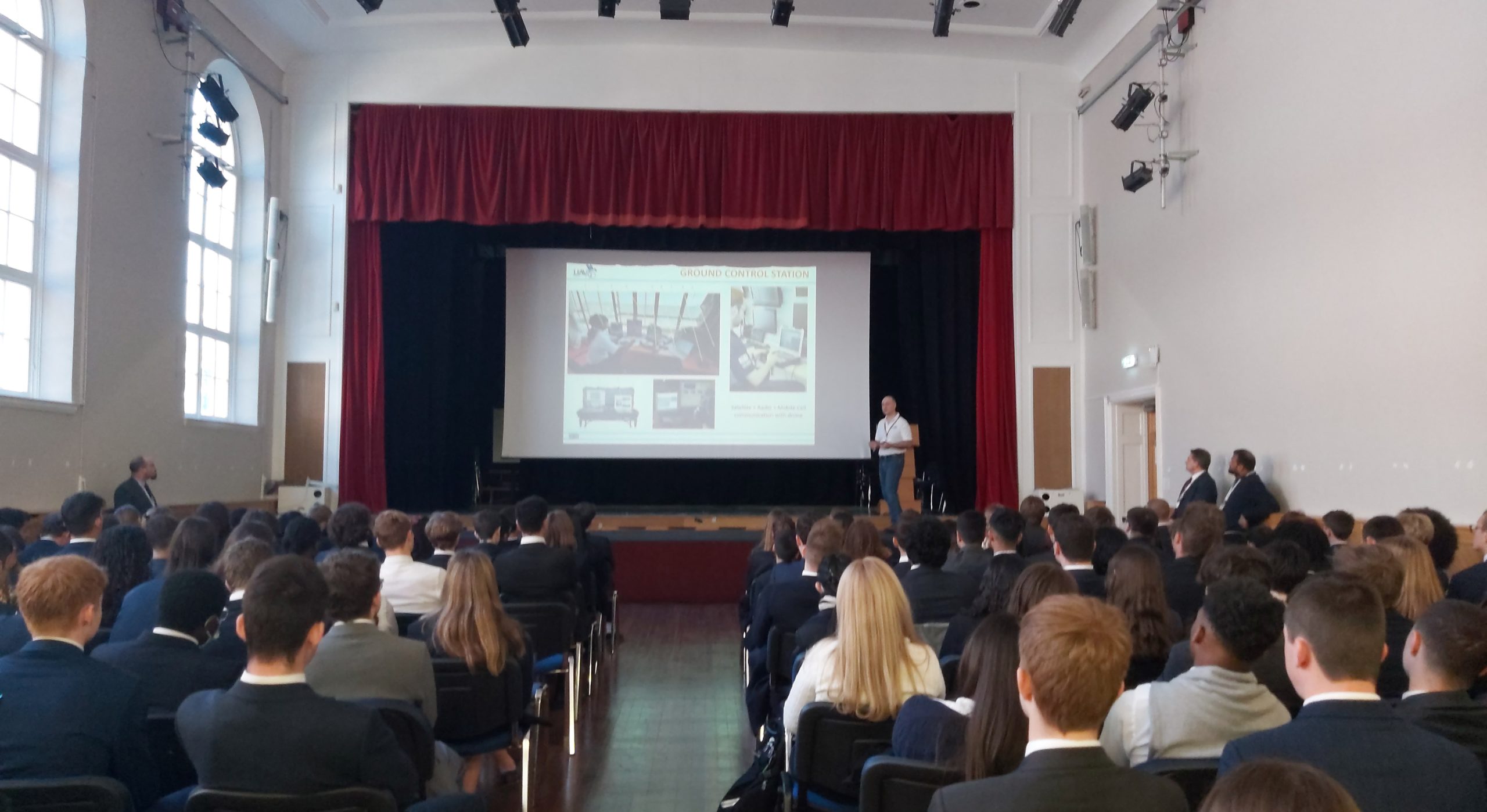 More information at the Mill Hill School website: https://www.millhill.org.uk/2022/05/drone-technology-and-careers-talk/